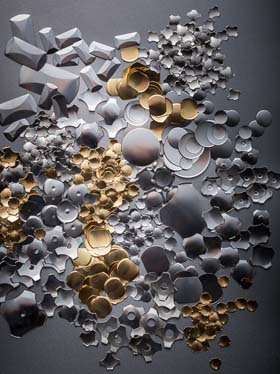 In addition to our wide range of standard tactile metal domes, we also offer the ability to design any custom metal dome for your electronic applications. Whether you need a custom size, shape, actuation force, or travel, we will work within your design constraints to provide the exact metal dome for your end product.
Do you have a competitor's part number and aren't sure if we already make that particular metal dome? Please use our cross-reference search engine to find out.
If we don't already manufacture an exact match for the part in question, chances are good that we have something very close that we can recommend. If not, we'll be happy to create the dome for you.
If you have an application that requires a custom metal dome, contact us today for more information or fill out our custom dome form.
Request A Custom Dome